Want to learn about the United Nations Sustainable Development Goals (SDGs)? UNAGB is excited to partner with Impact Hub Boston on the creation of the The U.N. Perspective Series.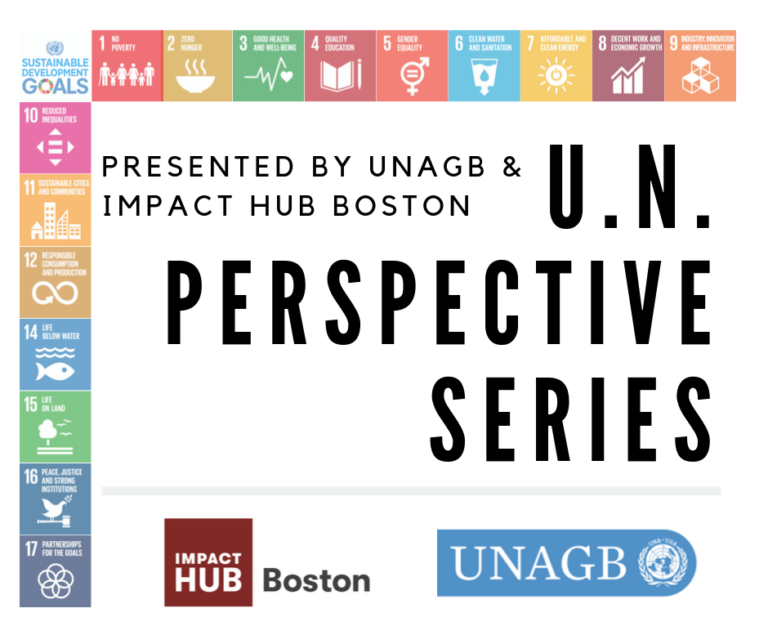 In each event, we will explore both the global and local work being done to address a United Nations Sustainable Development Goal (SDG) by featuring global experts and local social enterprises and non-profits…many from Impact Hub Boston. The goal is for you to leave feeling like you understand an issue's impact on the world, its impact on the local community, and how it is being addressed in both arenas.
You will also have the chance to engage with other community members on SDG campaigning and advocacy in Boston.
See upcoming events below. We will hold 4-5 U.N. Perspective Series events per year.
Want to receive email about upcoming U.N. Perspective Series? Sign up here.