Our SDG Student Storytellers are young advocates dedicated to telling stories about the United Nations' Sustainable Development Goals (SDGs).
Launched in 2020, the SDG Student Storytellers workshop is a 3-month long workshop for students that are passionate advocates for the Sustainable Development Goals.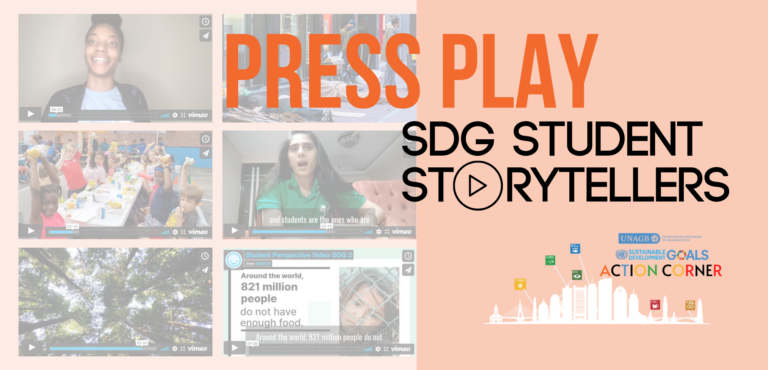 Through the workshop, students learn the basics of SDG advocacy, video storyboarding, script writing, interviewing techniques, and video editing. Check out the videos from our 2020 cohort below!
Watch Samyuktha's video on SDG 2: Zero Hunger. Learn how hunger is impacting people across the world, including in her home country of India.
Watch Marcelle & Essence's video on SDG 3: Good Health & Well-Being about how Boston's homeless population are being supported from a health perspective during the pandemic.
Watch Tracy and Trinitee's video on SDG 10: Reduced Inequalities. Hear from organizations across Greater Boston that are working to uplift those who suffer from gross inequities.
Watch Josie & Naomi's video on SDG 13: Climate Change about how environmental racism is disproportionately affecting communities of color. You'll hear from two organizations that are working to reverse that.