United Nations Association of Greater Boston is proud to recognize the efforts of individuals to improve the lives of others around the world. Every year, UNAGB announces a Global Citizenship award for outstanding achievement and contribution to the advancement of the types of work to which the UN is devoted – humanitarian aid, environmental protection, child welfare, human rights, global health, ethical international business, and many other areas.
See previous award recipients here
The recipients of the 2016 UNAGB Global Citizenship Award are Janice G. Hunt and Ambassador Walter Carrington. Join us at the Global Citizens Gala on Saturday, June 11 at the Fairmont Copley Plaza to celebrate their inspirational achievements!
Janice G. Hunt lives in Needham. In addition to being on the UNAGB board, she is an Overseer of the Huntington Theatre, serves on several committees of The Trustees of Reservations (past President) and Wellesley College (past President of the Alumnae Association and Trustee) and many other community organizations. She and her husband, Roger B. Hunt, a retired Boston lawyer, have four children and seven grandchildren.
Janice has spent a lifetime as a volunteer. She is the past chairwoman of a multitude of special events for BSO, BPL, Save Venice and other organizations, a trustee of schools from nursery to Winsor School, President of the largest day-care group in MA, founder of lots of fun programs, trustee of Prouts Neck Association in Maine, Board member of other smaller groups, former Secretary of the Board of the UNA-USA in NY and continued involvement with The Trustees of Reservations.
Walter Carrington is a former American Ambassador to Nigeria and Senegal, both governments have conferred upon him national honors.  In addition, in recognition of his championing of human rights in Nigeria, the diplomatic enclave in Lagos was renamed Walter Carrington Crescent.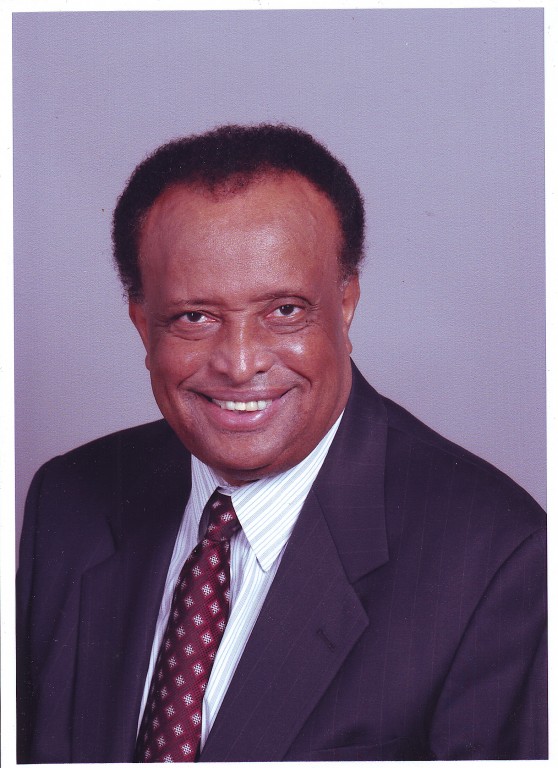 The United States embassy in Nigeria has established a youth fellowship in his honor (Carrington Youth Fellowship Initiative – CYFI.)  Ambassador Carrington's career has intersected with diplomacy, academia, law, government, politics, and human rights.  A civil rights activist during his university days, Carrington was the first student elected to the National Board of Directors of the NAACP.  A graduate of Harvard College and Law School, Carrington was a member of the Massachusetts Commission Against Discrimination becoming, at the age of 27, the youngest person to be appointed a Commissioner in the Commonwealth's history. He was in charge of the case leading to the Red Sox hiring their first black player, the last Major League Baseball team to do so.
Carrington was one of the first overseas directors of the Peace Corps, spending ten years in charge of programs in Sierra Leone, Tunisia and Senegal and as Regional Director for Africa.  From there he went to the African-American Institute as its Executive Vice President and publisher of its magazine Africa Report. While there he was selected as Chairman of the United Nations Donor Agencies Conference on the African Regional Plan for the Application of Science and Technology to Development held in Addis Ababa, Ethiopia.He has been a Visiting Professor at several universities and was selected to spend a semester as a Distinguished Visitor at the MacArthur Foundation.He is currently an Associate of Harvard's Hutchins Institute while working on a book on Nigeria.
In 1994 Ambassador Carrington was selected by the Boston Globe Sunday Magazine as one of the 100 most distinguished living graduates of Massachusetts' public and parochial schools.He and his wife Arese were joint recipients of the 2014 City of Newton Lifetime Human Rights Achievement Award.