UNAGB is a great place to work! With a variety of backgrounds and interests, staff and interns enjoy a lively, high-energy, busy and supportive atmosphere in the office.
UNAGB is currently seeking a Development Manager
The Development Manager is a key leadership member of a mission-driven and dedicated team that builds UNAGB's visibility and profile in the community, and secures financial resources through a range of fundraising and development activities.
For full job description, click here.
Email cover letter, noting salary requirements, and resume in one document (either Word or PDF) to [email protected]. Subject line must be in the following format: Development Manager – Last Name, First Name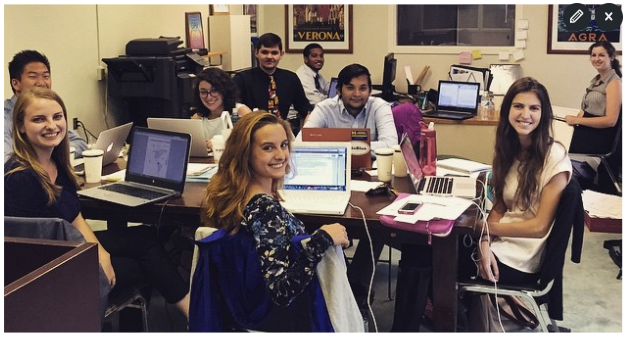 Education Internship
Help plan and implement middle and high school Model UN conferences, write topic guides on issues of global importance and write curriculum to be used in local schools. Provide general assistance to the Education Director and Model UN Teacher. Passion for international relations and strong writing and organization skills required,  Model UN experience preferred.
Programs Internships
The programs intern will assist with a wide variety of office tasks including: assist in web improvements and other graphic design tasks, help with major events, membership development, communications and social media outreach and research, fund-raising outreach.
How to apply:
Students interested in applying should submit a resume and cover letter to [email protected] with subject line "(First and Last Name) Internship Application". Please note your dates of availability and how many hours per week would be devoted to the internship. Also indicate in which area(s) you would be interested in specializing.
UNAGB is happy to consider students looking to receive academic credit for the internship; such applicants must demonstrate university supervisor approval upon in-person interview.
Internship Term - Application Due
Spring – December 15
Summer – March 15
Fall – August 15